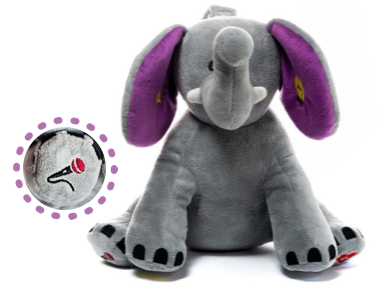 Jaspar helps you form a stronger, loving bond
Jaspar is the UK's first baby bonding and attachment companion, allowing you to record up to 20 minutes of your own voice (which you can erase and record as many times as you like). Hearing your voice fosters a sense of security and comfort for your baby and helps deepen the loving bond and attachment between you both. Jaspar also helps to ease separation anxiety for both of you – you can rest easy in the knowledge that they will be soothed by your voice no matter where you are.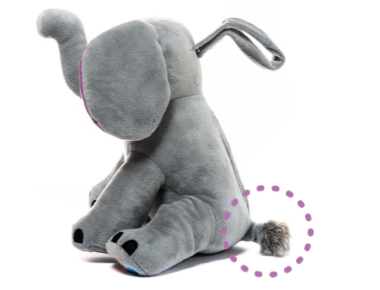 Jaspar is smart
Jaspar's smart cry sensor means he is always listening out for your baby, even when you can't be nearby. If your baby stirs or wakes in the night or during naptime, Jaspar will re-play the last sound used to help soothe your little one back to a restful sleep – without disturbing you! Jaspar will stay 'on alert' for 3 hours, before automatically switching off to preserve the battery life.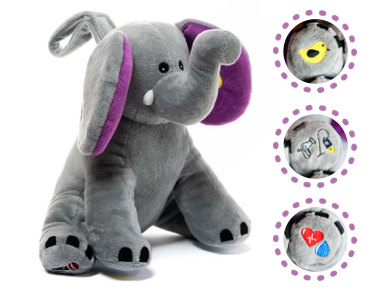 6 soothing sleep sounds
Jaspar has six crisp, clear sleep-conditioning white and pink noise sounds, including a real womb heartbeat, vacuum cleaner and hairdryer sounds, birds chirping, and sea waves. Each sound plays for a full 45 minutes to allow your little one to drift off to restful sleep without requiring you to turn Jaspar on again.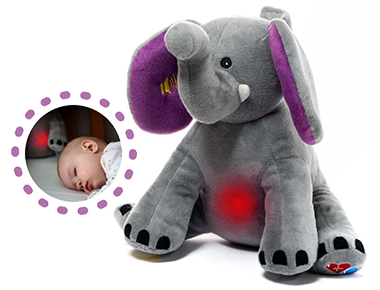 A warm glow
Jaspar has a warm, glowing red light on his tummy. Red light is scientifically proven to help induce sleep for both babies and adults as it encourages the production of the sleep hormone Melatonin in the brain. The light automatically switches off after 30 minutes to preserve the battery life.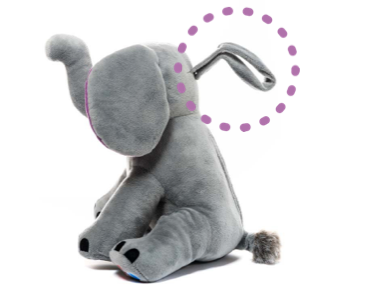 Easy to carry
Jaspar has a Velcro loop strap designed to allow you to take him anywhere with ease - he can hang securely from the cot, pushchair or car seat.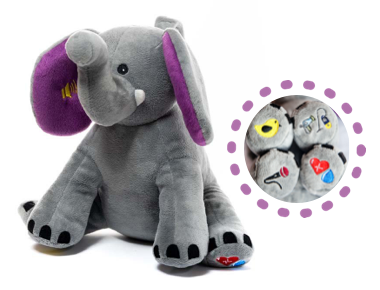 First foot forward
Jaspar's footpads have colourful and easily recognisable symbols for the different sleep sounds, making it quick and easy to select your little one's favourite sound. The one-touch function on each pad makes it easy for you or your little one to turn sounds on and off.
Previous
Next